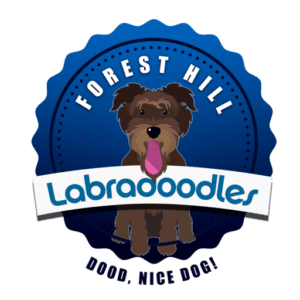 Dood, so you think you want to get one of our pups?
Here is a little overview of our puppy process.  Forest Hill Doodles opens up it's reservation list once a pairing is confirmed.  At that point, an application should be filled out.  Once your application is filled out and accepted a deposit is required within 10 days of that acceptance.  At that point, people can make a deposit for a litter based on when their application was submitted and accepted.  The payments total $2,500 and are in 3 installments: (1) deposit $500, (2) four weeks after birth $1,000 and (3) puppy pick out $1,000.
Once your application is accepted and your deposit is submitted, it is time to wait until the puppies are born.  It is a much faster than the human process.  Once the dogs honeymoon it only takes 63 days until the puppies are born and your puppy will be ready to go home 8 weeks later.
We understand that you may be anxious and want to know what is going on.  Feel free to reach out to inquire!  Once the puppies are born, we let the mama do her work until they are a little older.  Some milestones are the puppies eyes start to open around the 3rd week and potty training and weaning begins around week 4.  At around 6 weeks, we will begin the selection process based on an individuals personal preference.  In the meantime, there is a lot of cleaning on our end and before you know it, it is pickup time and your fur baby goes home with you!