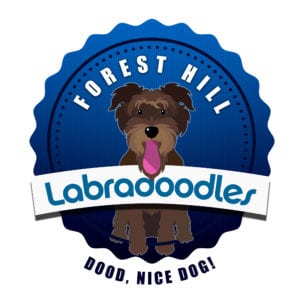 Forest Hill Doodles was founded in a moment of sadness.  In July of 2014 my wife passed away leaving me and my 8 year old daughter to fend for ourselves.  My wife had battled brain cancer for 8 years and fought it valiantly but sadly lost the battle.
My daughter and I love dogs and found great comfort in them.  The puppies made us happy and gave us an opportunity to have a great amount of joy.  We stumbled upon a Labradoodle and brought him home and he has turned out to be an incredible dog and therapeutic.  He was so kind and intuitive that we started to think about breeding them.  Our idea was to pay it forward for those in need and the idea was born.  As I did more research, I discovered the differences between a Labradoodle and an Australian Labradoodle.  Both breeds can have similar temperments but the Australian Labradoodle has been well bred and has a more transparent history.  The breeding clubs that we associate with are about preserving and growing that history.
We purchased our first breeding dog, in fact a couple of them, and we were off to the races!  We look forward to providing sweet puppies from a loving environment from our family to yours.